+7 800 775-73-31
Free call in Russia
Moscow
Working hours:
Processing of orders from 09: 00 to 18: 00 on weekdays


Glue for 3D printing Picaso 250 ml
Universal varnish for the 3D printer table, improves the adhesion of plastic
Features
Volume

250 мл

Composition

изопропиловый спирт, Р-комплекс, вода, ароматизатор

Made in

Россия
All features
Features
Volume

250 мл

Composition

изопропиловый спирт, Р-комплекс, вода, ароматизатор

Made in

Россия
All features
Free shipping when ordering up to 3000rub (boxbery, grastin)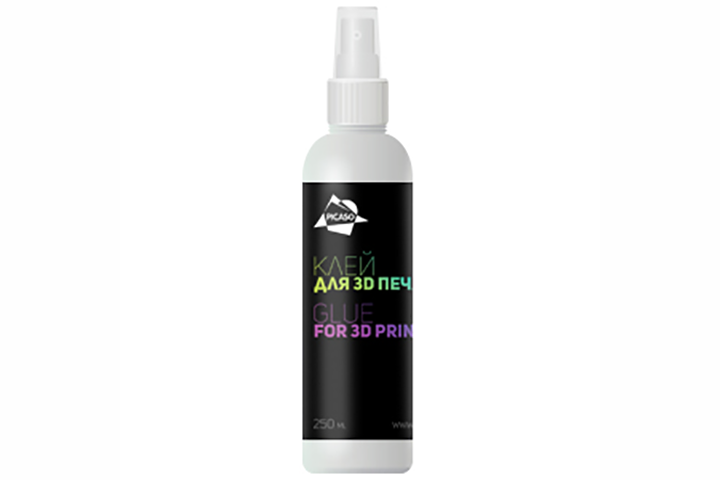 We can go to the state procurement service
We work under 223-FZ and 44-FZ, if you are planning a purchase, feel free to contact us
Fast delivery
We ship orders every weekday at 13: 00. If you need it urgently , we will bring it to Moscow in 3 hours.
Warranty and Quality
Within 14 days, you can return or exchange just like that. We change the marriage during the entire warranty period.
Convenient payment
Pay for the purchase online, by invoice, or upon receipt. We work with phys. and legal entities, with and without VAT.
Customers who bought Glue for 3D printing Picaso 250 ml also bought
Glue for FDM printing Picaso 250 ml . If you are tired of the eternal disputes, which tool is ideal for better adhesion of the model to the work surface. Also, after cooling down, the model can be easily removed. Glue from the company Picaso is what you have been looking for for so long.
250 ml of adhesive agent in a bottle with a convenient dispenser that allows you to evenly and economically distribute the product on the working platform. This adhesive is universal and suitable for all materials used in FDM printing.

Loading data...
Close window
(Window will close in sec)