+7 800 775-73-31
Free call in Russia
Moscow
Working hours:
Processing of orders from 09: 00 to 18: 00 on weekdays


3D modeling
From the idea to the printed model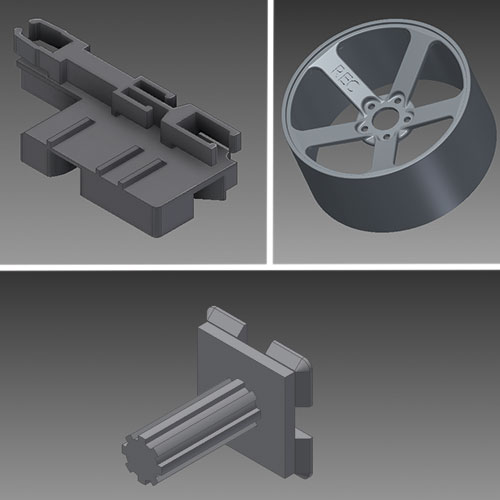 The company REC offers its customers the production of 3D models to order-technical and artistic directions. 3D modeling is one of the most common services that use additive technologies. First of all, this is due to the wide range of possibilities for using finished products. Ordering 3D modeling from professionals is an effective way to make a high-quality product.

3D modeling services allow you to create high-quality models in full compliance with the submitted sketches. Finished products can be used in real estate, industrial production, architecture and other fields.


The main advantages of 3D modeling
3D modeling to order has significant advantages compared to the more familiar 2D. Among the main advantages it is necessary to note:
• < b>Wide range of applications.Modern equipment allows you to develop any custom 3D models that can be used in various fields and industries.
•
Visibility.
Execution in the 3D version allows you to study all the visual features and characteristics of the object. Thus, the production of 3D models made of plastic is especially important when used in architecture.
•
A variety of materials.
The production of 3D models can be carried out using various materials that differ from each other in their characteristics and properties. 3D modeling in Moscow, which you can order in our company – is the best solution!
Creating 3D models in REC
Are you looking for professionals whose technological capabilities will allow you to make a 3D model? Then contact the REC! We offer our clients a full range of directions in 3D modeling. Why should you choose us?
1) Our company has its own fleet of 3D equipment capable of performing work of any volume and complexity;
2) We offer our clients a full cycle of work, including modeling for 3D printing;
3) When creating models, we use high-quality materials that guarantee long-term operation of the finished product.
Are you interested in 3D modeling (Moscow), but you can't decide on the characteristics and dimensions? Contact our specialists who will help you make all the necessary calculations.
Prices for 3D modeling
| Modeling | 1500rub per hour |
| --- | --- |
Close window
(Window will close in sec)