+7 800 775-73-31
Free call in Russia
Moscow
Working hours:
Processing of orders from 09: 00 to 18: 00 on weekdays


Production of filaments
Production of polymer filaments (filaments)
We will make plastic according to your order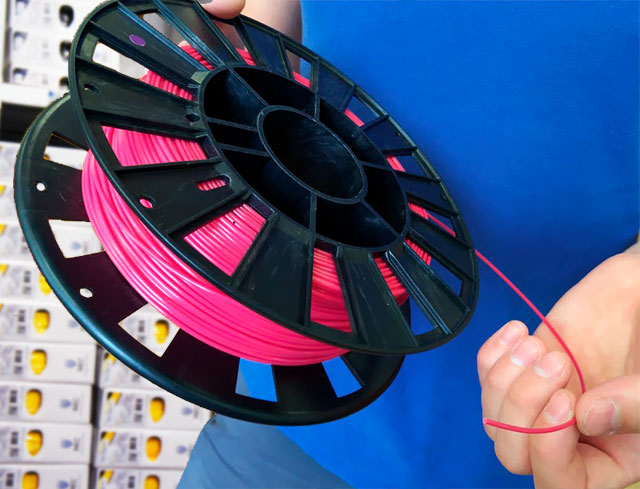 On our own production base, we can carry out a full cycle of development of polymer filament-a material for 3D printing. The development includes all the necessary steps to start mass production-from the selection and testing of raw materials to the testing of printed models. We have 5 main stages of development, you can order a full range of all works, as well as individual stages.
Stage 1: Research and selection of raw materials – at the first stage, we select and analyze raw materials-the starting material for the production of polymer thread, as well as conduct pilot extrusion on our own laboratory equipment.
Stage 2: Testing the material in 3D printing - we start printing on several printers at once, study the suitability of the material for 3D printing and select the optimal printer settings.
Stage 3: Adaptation of industrial equipment and production of a trial batch of filament - we select the optimal extrusion modes and produce a small batch of thread.
Stage 4: Mechanical testing of printed samples – from the received test batch of material, we print 28 models for 4 tests – compression, bending, rupture along the layers and rupture across the layers.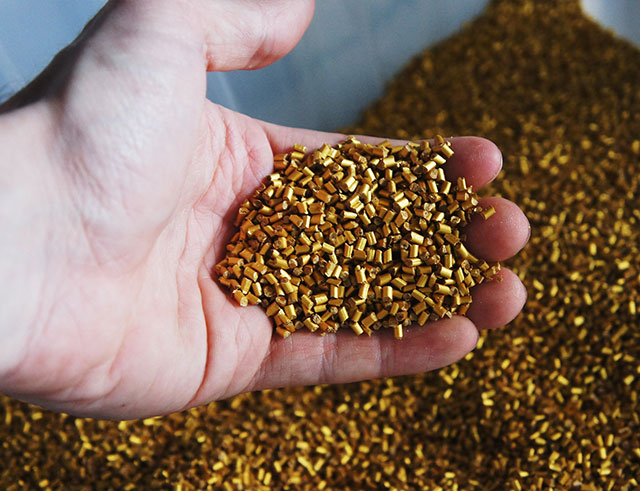 Stage 5: Serial production of the thread – we will produce, wind it on coils, dry it, pack it.
And that's why we do it well:
We have been engaged in thread extrusion for more than 8 years
We have our own industrial and laboratory equipment
For 4 years in a row, we are the most popular manufacturer of polymer filaments for 3D printers according to the international exhibition 3D Print Expo. We cooperate with Russian Institutes of Plastics
We have experience working with such polymers as: ABS, PLA, PS, PA, TPE, PP, TPU, SEBS, PVA, ASA, PC, PETG, Composites
Our products are presented in Russia, the CIS countries, the European Union and the USA
Working conditions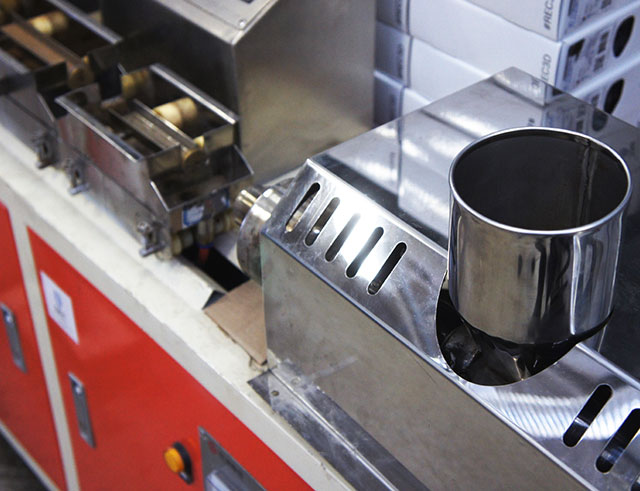 The raw materials for the production of the thread are either selected by us, or the customer provides his own raw materials. In the case of providing raw materials by the customer, we will need to get acquainted with the passport of raw materials, so we can understand its suitability for extrusion.
Before starting work, we necessarily conclude a contract, which will describe all the technical nuances at your request.
Send the technical specifications to us by email potok@rec3d.ru we will make a thread for you.
Close window
(Window will close in sec)