+7 800 775-73-31
Free call in Russia
Moscow
Working hours:
Processing of orders from 09: 00 to 18: 00 on weekdays


3D printing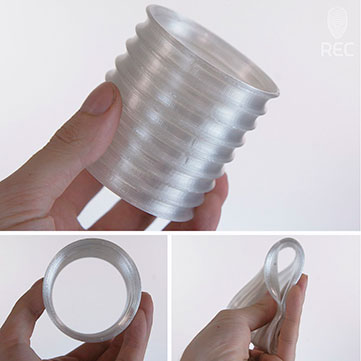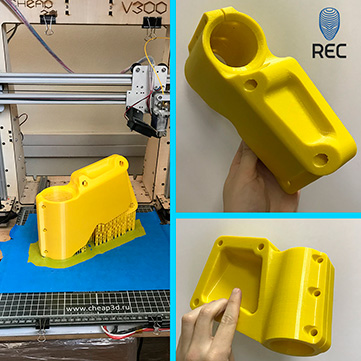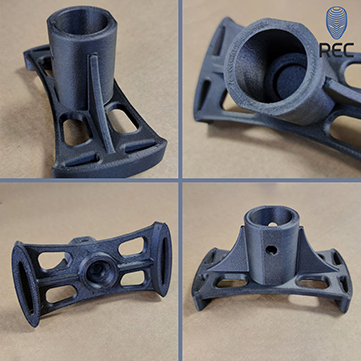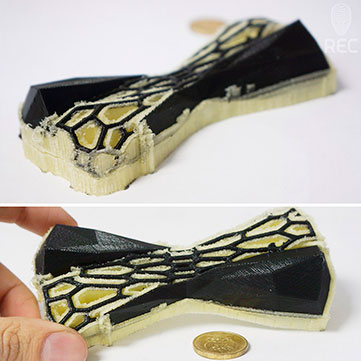 3D printing in Moscow
3D printing is one of the most promising areas in the field of manufacturing materials and products of various types. REC company offers 3D printing services made of high-quality material.

Advantages of 3D printing. The use of additive technologies in modern production, mock-up, modeling, medicine and other fields has advantages that make it possible to distinguish this technique among others. Among the main advantages we note:

* Wide range of applications. Custom 3D printing allows you to develop a product for almost any industry-whether it's layouts for exhibitions, models for presentations or parts for equipment.
* Fast manufacturing speed. The use of specialized equipment for the creation of products requires considerable time. 3D printing services will reduce the total production time.
* Unlimited possibilities. With the help of 3D equipment, you can create absolutely any products, regardless of the complexity and scope of work.
* A variety of materials. You can order 3D printing not only from plastic, but also from other materials.
---
Company services REC
Our company has been providing 3D printing services for more than 7 years. The combination of experience, high-quality materials, our own equipment and highly qualified specialists allows us to offer our customers 3D printer services at affordable prices, without reducing the final quality.
If precision, high production speed and extensive equipment capabilities are important to you, please contact our company, which has won the trust of many customers.
Our destinations:
Small-scale production
3D printing of prefabricated structures
3D printing of layouts
3D printing of interior objects
3D printing of paintings
Litofania
3D printing of gifts
3D printing with flexible materials
3D printing of dimensional products
3D printing of individual cups\awards
Turnkey 3D printing
Urgent 3D printing
3D printing with burnt material
3D printing of organs
3D printing of figurines
3D mold making
3D printing of key chains
3D printing of masks
3D printing 18+
---
We carry out 3D printing to order with different types of plastics
for everything
Technical plastics
ABS/PLA/Relax (PET-G)/Eternal (ASA)
for softness
Flexible plastics
FLEX (TPE)/RUBBER (SEBS)/Easy Flex (TPU)
for loads
Composite plastics
FormaX (coal-filled ABS)/ UltraX
Model Requirements:
Wall thickness-not less than 1 mm
Maximum part size up to 400 x 400 x 400 mm*
* possible up to 1,5x1,5x1,5 meters
Model formats .STL, .STP, .OBJ, .IPT, and .SLDPRT
The size of the model file is not more than 100 MB
---
*when ordering from 20kg
How is the cost of 3D printing calculated
Pricing issue
Many customers are interested in the question – how much is the cost of printing on a 3D printer? As a rule, pricing is influenced by the characteristics of the future product – the type of material used, the weight and thickness of the layer.
The price for 3D printing in Moscow will not cause significant damage to your budget. Such printing is one of the most effective methods of manufacturing many products.
High efficiency is due to the combination of low cost, fast delivery times and a wide range of applications.

Material type
The cost of printing on a professional 3D printer depends on several important criteria. The main one is the type of material that you want to use to get the finished product. It can be either high-strength engineering ABS plastic or flexible FLEX. If you need to print a structurally complex product, pay attention to polylactide plastic - PLA.
Layer thickness
The second most important criterion affecting the cost of the service is the thickness of the material application layer. The smaller the thickness of the layer, the more accurately it is possible to convey the smallest nuances of its shape. You can familiarize yourself with the price table for different types of materials when printing with different layers.
Model Weight
The third criterion that affects the price is the weight of the model. The weight of the model may vary depending on what kind of filling you want. The higher this value, the more plastic will be required.
In our online store, you can also order other products for 3D printing, including the one produced by us plastic and consumables for 3D printers.
Examples of our work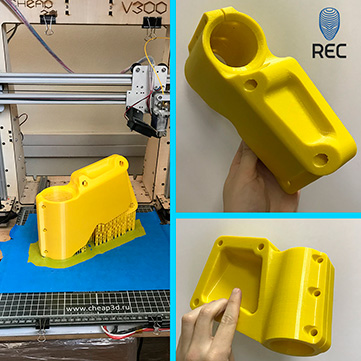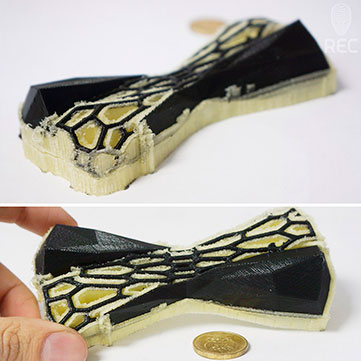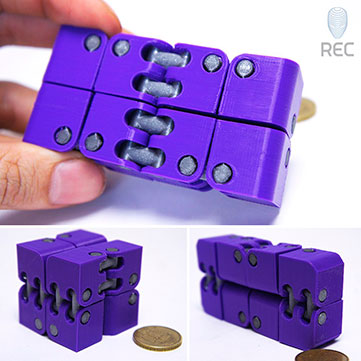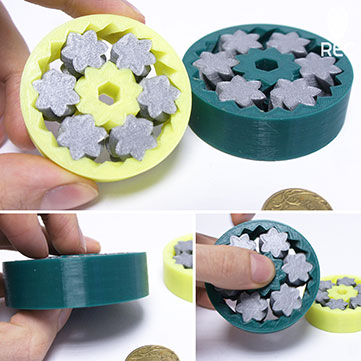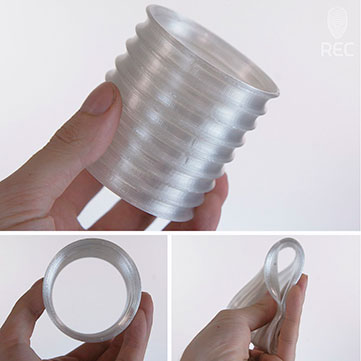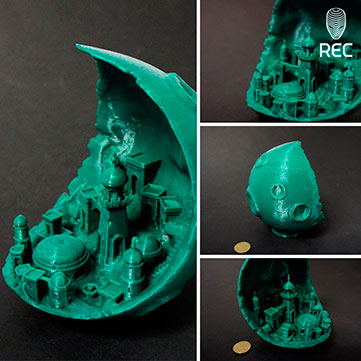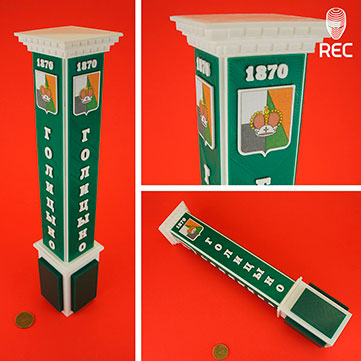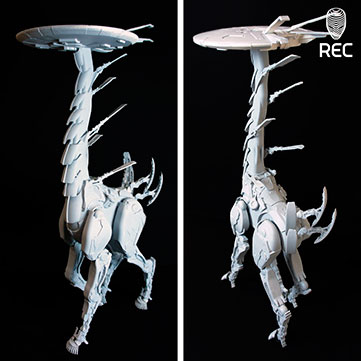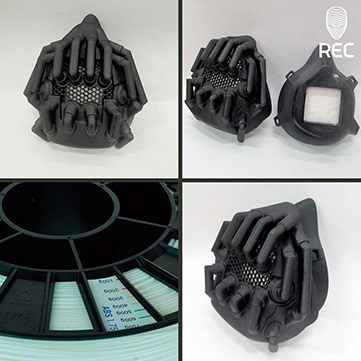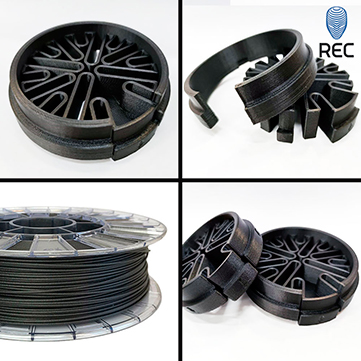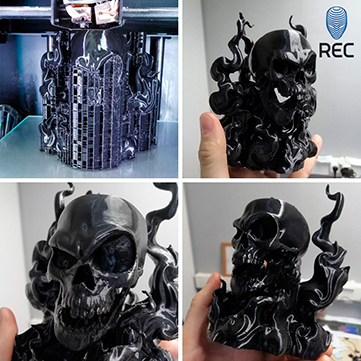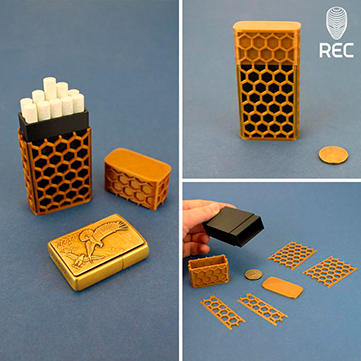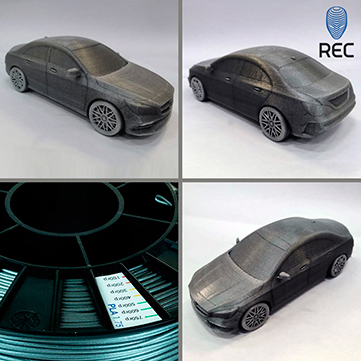 Close window
(Window will close in sec)