+7 800 775-73-31
Free call in Russia
Moscow
Working hours:
Processing of orders from 09: 00 to 18: 00 on weekdays


Side cutters for 3d printer
Free shipping when ordering up to 3000rub (boxbery, grastin)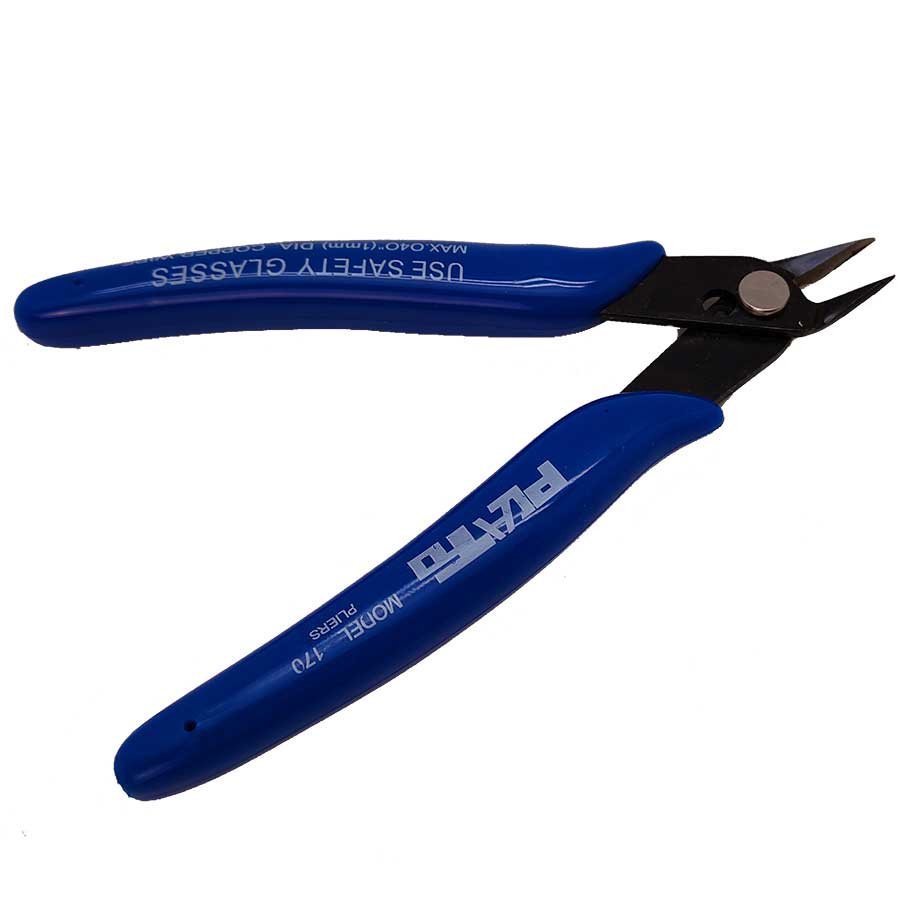 We can go to the state procurement service
We work under 223-FZ and 44-FZ, if you are planning a purchase, feel free to contact us
Fast delivery
We ship orders every weekday at 13: 00. If you need it urgently , we will bring it to Moscow in 3 hours.
Warranty and Quality
Within 14 days, you can return or exchange just like that. We change the marriage during the entire warranty period.
Convenient payment
Pay for the purchase online, by invoice, or upon receipt. We work with phys. and legal entities, with and without VAT.
Customers who bought Side cutters for 3d printer also bought
Кусачки диагональные ‒ губцевый инструмент длиной 127 мм, предназначенный для легкого и быстрого перекусывания пластикового прутка. Конструктивно его губки представляют собой два коротких лезвия, заточенные под оптимальным углом для получения быстрого результата. Сведение режущих кромок к одной боковой части губок обеспечивает качественный рез материалов с круглым сечением небольшого диаметра.
Особенностью бокорезов является наличие возвратной пружины, что гарантирует удобство и высокую скорость работы. Режущие кромки закалены, что обусловливает высокую прочность и твердость инструмента и делает его устойчивым к высоким нагрузкам. Рабочие элементы модели изготовлены из инструментальной стали. Бокорезы недопустимо использовать для выполнения работ под напряжением.
Ручки инструмента покрыты специальным покрытием, которое позволяет удобно держать инструмент в руке.

Loading data...
Close window
(Window will close in sec)