+7 800 775-73-31
Free call in Russia
Moscow
Working hours:
Processing of orders from 09: 00 to 18: 00 on weekdays


Points for reviews
Promotion
"Points for reviews"
- the opportunity to get points for leaving reviews on purchased products.
The promotion includes
all products
that are on the site
Rec3d.ru
How to get points
To leave a review for a product, go to the product card that you previously purchased and click the"reviews" tab.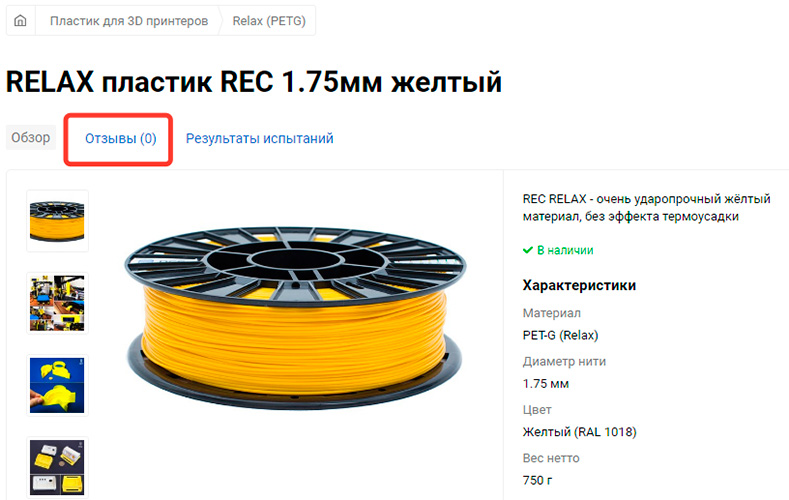 What kind of review - so many points. For example, reviews with a photo can give more points. You can get points in one of three ways: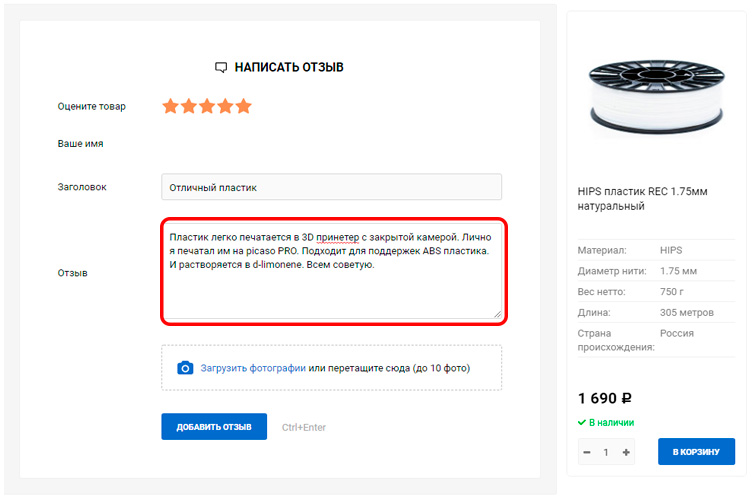 For a text review

150 points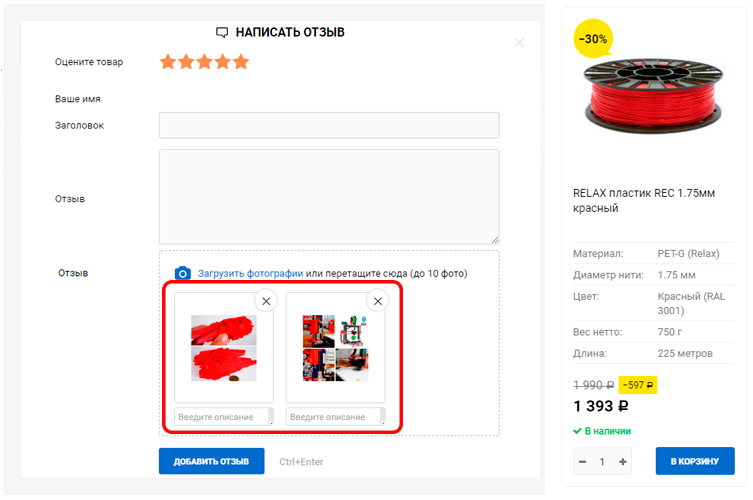 For a review only with a photo

100 points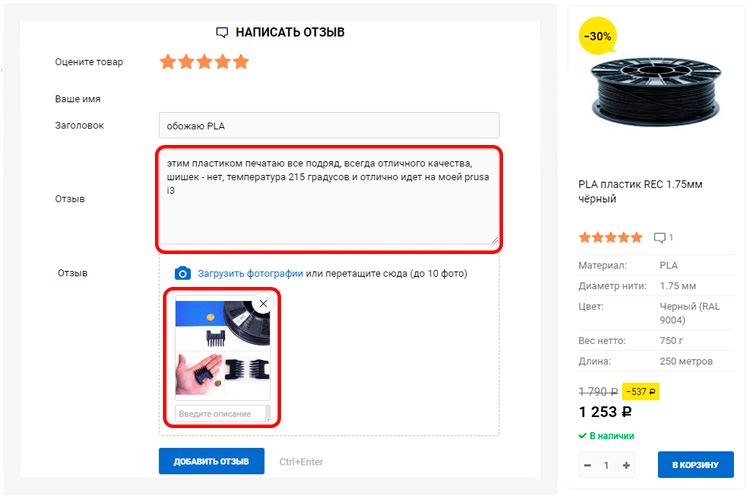 For a text review with a photo

200 points
Review moderation can take up to 5 days, after publication, points will be credited automatically. In the section
partner program
You can check the accrual of points.
All previously evaluated products will be displayed in the product card where you left a review.
How to spend points
You can
spend the accumulated points
to pay for the order at any time after they are credited to your account. You can pay with points up to 99% of the order value.
1 rub = 1 point
.
To pay with points in the section
Shopping cart
check the box for deducting points, as shown in the example below, and continue placing the order.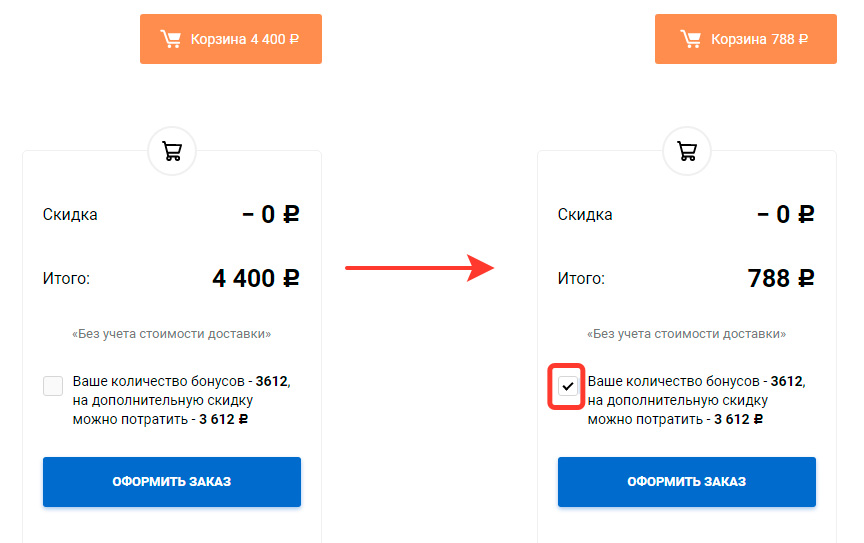 Close window
(Window will close in sec)