+7 800 775-73-31
Free call in Russia
Moscow
Working hours:
Processing of orders from 09: 00 to 18: 00 on weekdays


EinScan Pro 2X 3D Scanner
Solid Edge software included
Features
Guarantee

12 месяцев

Output format

.PLY, .STL, .OBJ, .ASC

Подсветка области сканирования

LED, белый свет

Weight

1.13 кг

Made in

Китай
All features
Features
Guarantee

12 месяцев

Output format

.PLY, .STL, .OBJ, .ASC

Подсветка области сканирования

LED, белый свет

Weight

1.13 кг

Made in

Китай
All features
Free shipping when ordering up to 3000rub (boxbery, grastin)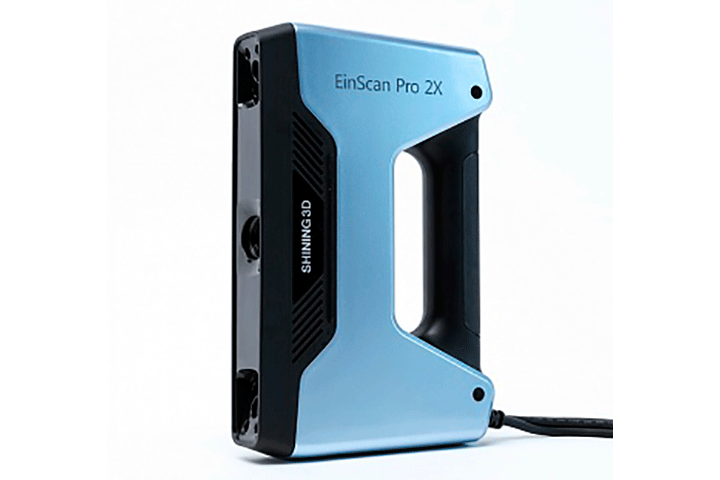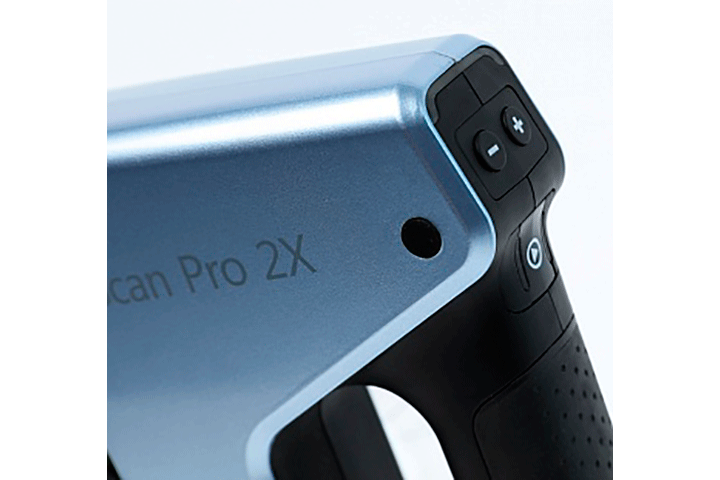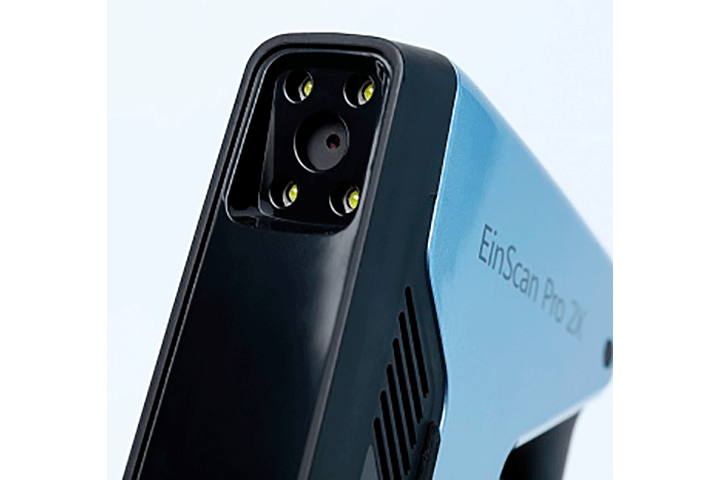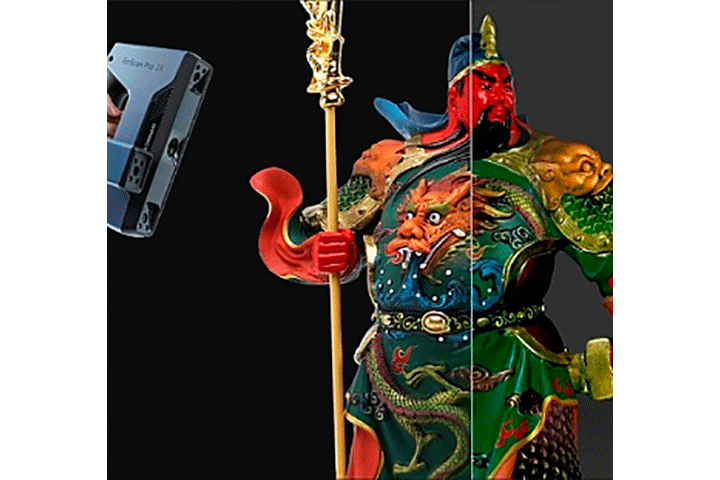 We can go to the state procurement service
We work under 223-FZ and 44-FZ, if you are planning a purchase, feel free to contact us
Fast delivery
We ship orders every weekday at 13: 00. If you need it urgently , we will bring it to Moscow in 3 hours.
Warranty and Quality
Within 14 days, you can return or exchange just like that. We change the marriage during the entire warranty period.
Convenient payment
Pay for the purchase online, by invoice, or upon receipt. We work with phys. and legal entities, with and without VAT.
EinScan Pro 2X - the latest model of a multifunctional portable 3D scanner from Shining3D, which will help to achieve very high resolution.

The EinScan Pro 2X 3D scanner is an excellent option for scanning small and medium-sized objects. It is ideal for high-quality 3D modeling.

When creating the Pro 2X and Pro 2X Plus scanners, the feedback and wishes of more than 1000 users were taken into account, as well as the valuable experience of the Shining3D development team. The universal scanner of the Pro 2X series has become faster and more accurate than all previous analogues and will allow you to increase the efficiency and quality of 3D scanning.

The 3D scanner comes with a professional program for designing and designing Solid Edge. This is a joint development of Shining3D and Siemens PLM Software.

Thanks to its light weight and compact size, the scanner can be taken with you like a laptop and used anywhere.

Optimized algorithms and innovations added to the EinScan Pro 2X series scanners have helped to achieve an incredible increase in speed to 1,500,000 points per second (30 frames per second) in manual mode. High-speed data transfer is provided by the USB 3.0 interface.

The scanning accuracy in fixed and automatic mode can be up to 0.04 mm.
In manual mode, using markers, the accuracy is up to 0.05 mm+0.3 mm/m
The scanner can "catch" even small details, in manual mode the minimum distance to the point is up to 0.2 mm.

Scanning modes

manual scanning;
manual HD scanning;
fixed scanning using a tripod;
automatic scanning with a turntable.

EXSCAN PRO scanning software

The new software for EXSCAN PRO scanners introduces a completely new interface and helps to optimize the workflow.

with the ability to set the resolution parameter during data processing to improve the scanning efficiency
wide file compatibility: STL, OBJ, PLY, ASC and P3
convenient grid editing (smoothing, merging, sharpening, simplifying, filling holes, etc.)
connecting to a 3D printer and directly sending the completed model to print.

Areas of application

Manufacturing and reverse engineering
3D modeling for the production of customized products
Art, design
Medicine
Education and research activities
Virtual display.

Loading data...
Close window
(Window will close in sec)